North Decatur Junior/Senior High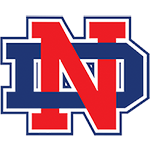 Welcome to North Decatur Junior and Senior High. We are part of the Decatur County Community of Schools in southeastern Indiana and home to approximately 475 amazing students. Established in 1967, our award-winning school provides outstanding academic, athletic, CTE, and fine arts programs to the families of Greensburg.
For information on anything from bus routes and lunch menus to college scholarship information and SAT schedules, you'll find it here on our website. So take a few minutes to click around and see what North Decatur has to offer your family. If you have any questions, please feel free to contact us directly.
A Message from Our Principal
Welcome to the home of the Chargers!
I am honored to be serving as the educational leader for students and staff at NDHS. At NDHS we are committed to serving the entire community, always putting our students first. Our commitment at North Decatur Jr. Sr. High is to provide a safe, positive, and technology enhanced intellectual learning environment. One that will empower students to become creative problem solvers, critical thinkers, and inspired learners prepared for high school, college, and life in the twenty-first century.
We offer a variety of dual credit, AP, vocational, and PLTW classes. Our students have many opportunities to be involved in extracurricular activities including, choir, band, sports, drama, and a variety of clubs.
Please never hesitate to contact me at anytime by email or phone call at (812) 663-4204 ext. 3001.
We are brave…
We are strong…
We are CHARGERS!
Debbie Reynolds
Principal